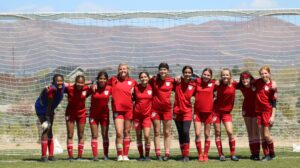 There will be combined tryouts this season with AYSO United East Bay and Diablo Valley Wolves ahead of our planned affiliation for next season's competitive program.
Please see the table below for tryout schedule.  All players must try out for their calendar year of birth.
Registration for tryouts is free and available on this link.
For optimal viewing (with filters) try viewing this format selecting your age and gender from the dropdowns in the column headers.  Mobile viewers please turn your phone to landscape view.
Fields and addresses:
Tesoro Soccer Fields; 1773 Arnold Industrial Way, Concord, CA 94520
Hidden Lakes Park; Morello Ave. & Chilpancingo Pkwy. Martinez, CA
Ygancio Valley High School; 755 Oak Grove Rd. Concord, CA 94518.
Concord High School; 4200 Concord Blvd. Concord, CA 94521
College Park High School; 201 Viking Dr, Pleasant Hill, CA 94523
Pittsburg High School; 1750 Harbor Street | Pittsburg, CA 94565