Mt. DIABLO SOCCER PROGRAMS
Mt Diablo Soccer Association offers four distinct soccer programs to cater for all levels of soccer ability.
Fall is MDSA's primary recreational program, running from August to November. It is open to all players from 5U to 19U. All that's required is a desire to have fun and be part of a team! 10U & up divisions progress to the Mt. Diablo World Cup at the end of the house season to introduce players to competitive play.
Read More

SPRING
In addition to the primary Fall Program, MDSA also offers a secondary season in Spring. Games run from March to May. Open to all players from 5U to 19U, with co-ed play for older divisions (typically 12U and up), the Spring Program offers a shorter, less formal opportunity for player development in a fun environment.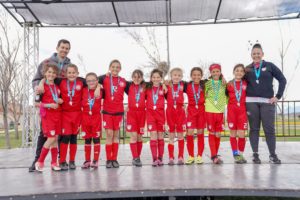 SELECT
MDSA's Select program follows our Fall primary program for the 10U-14U divisions. It is an opportunity for Fall players to improve their skills in a more competitive but still recreational environment. Players are chosen via tryouts during the Fall season, teams formed and announced in November, with training sessions typically start in December. Teams compete in interplay games and tournaments in the NorCal area from January through May.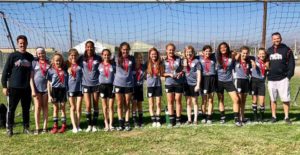 ELITE
The Elite program offers an environment within MDSA and within AYSO for those players looking to play at a highly competitive level. The main focus of the Elite teams is player development. Players on Elite teams are committed to a high training regimen and to playing against strong competition. Elite teams play other AYSO Elite teams and U.S. Club teams. Travel to the surrounding regions as well as to the Peninsula and occasionally further afield is involved.
ALL MT. DIABLO SOCCER PROGRAMS EVERY PLAYER PLAYS AT LEAST HALF OF EVERY GAME.