COMPETITIVE YOUTH SOCCER IN YOUR COMMUNITY
MDSA ELITE SOCCER
The Elite program offers an environment within Mt. Diablo Soccer for those players looking to play at a highly competitive level while remaining part of a community-based, affordable local club.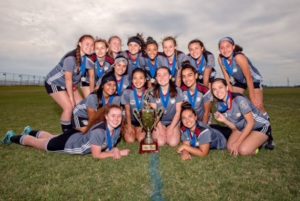 Elite teams, from U11-U19, focus on player development. Players on Elite teams are committed to a high training regimen and to playing against strong competition. Elite teams play other AYSO Elite teams and U.S. Club teams. Travel throughout the Bay Area, and sometimes beyond, is involved. It is up to each team to choose which tournaments they wish to participate in, with approval from the Elite Committee. Each team can decide if they wish to participate in an Indoor Soccer or Futsal league during the winter.
A high level of commitment is expected from both players and parents.  Elite is for enthusiastic and motivated soccer players. For the purposes of player development, a player is expected to regularly attend training sessions and matches. Parents are also expected to assist in team management and league organization.
Within the Elite program, every coach, referee and administrator must adhere to the six AYSO philosophies:  Everyone Plays, Balanced Teams, Positive Coaching, Open Registration, Good Sportsmanship and Player Development. Our MDSA Elite teams are built around these six philosophies.
Our rosters are smaller than most club teams and this allows our players to receive at least 50% play time. We firmly believe that players don't develop unless they receive a consistent amount of play time. Teams are based on birth year, with age-pure (single year) rosters.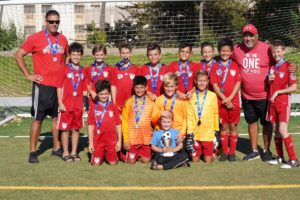 Players on Elite teams are not required to play concurrently on a Fall  Program ("Rec/House") team. If a player wants to play on an Elite team and a Fall team concurrently, this is possible, but be aware that there are likely to be a significant amount of conflicts, as the teams are very likely to have matches on the same days.
Divisions with high school age players will take a hiatus to allow for the North Coast Section high school soccer season during the winter months.
The Mt. Diablo Soccer Elite program is a member of US Club Soccer and CYSA CalNorth, which allows Elite teams to compete in a broad range of US Club and CYSA tournaments. Some teams may compete on the CalNorth Spring and CalNorth Fall leagues.
WHY CHOOSE MDSA ELITE?
Community-based league celebrating 40 years of serving local families.
Registration fees are the most affordable in the area. This includes Fall and Spring leagues, CYSA Cal North State Cup tournament entry, AYSO National Fee, insurance, field rental costs and referee costs. Uniforms and optional tournaments are additional.
Focus on player development over winning.
Proven track record of boys and girls teams successfully competing in Silver, Gold, & Premier level leagues and tournaments, in all age groups.
Our coaches are experienced, dedicated and fully vested in their teams, as we pride ourselves with a very low turnover rate of coaches.
We play in the CYSA Cal North League, which competes against other competitive teams throughout the Bay Area. Our teams play in the CYSA Association, President or State Cup tournaments at the end of the season. The President and State Cup champions qualify for USYS Presidents & National Championship Series. Local champions move on to Far West Regionals in either Salt Lake City or Hawaii.
Many of our Elite teams have reached higher GotSoccer rankings than the local area clubs, ranking as high as Top 20 nationally in 2019.
Our program boasts multiple competitive tournament and league champions every year.
AYSO's long history as the premiere soccer provider for players and families continues in our MDSA Elite program. Players experience a positive, developmentally‐appropriate environment, where they develop not only in practice, but also get at least 50% play time during games.
Some of our teams participate in college showcases.
All of our Elite teams wear MDSA Adidas Uniform kits.
Our teams have the opportunity to participate in the MUIR strength & conditioning training program for injury prevention and recovery.
Mt. Diablo Soccer Elite is a community-based, family-based soccer program founded with the six AYSO philosophies at its core. Our goal is for every girl and boy stepping on a soccer field to learn the sport they love and have a fun, fair and safe experience. We believe that soccer is a vehicle to excellence, and that developing good soccer players leads to developing great people.