MDSA SELECT SOCCER PROGRAM
MDSA's Select Program offers enthusiastic and motivated players from our 10U-14U Fall Program the opportunity to improve their skills in a more competitive but still recreational environment.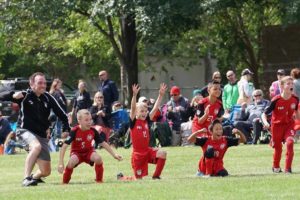 Players are chosen, teams formed and announced in November.  Training sessions typically start the first week of December. The Select program game schedule runs from January through May/June, and all teams will choose play in a number of tournaments that end typically in May depending on the team's chosen schedule.
PARTICIPATION
All eligible players (10U and up) are encouraged to apply. Please note that to be eligible for the Select program a player must be enrolled in the current Fall primary program and must have participated in at least 70% of their fall team games. You may only participate in Select in the same division that you participated in during the Fall program.
The number of teams that will be formed in each division varies from year to year.  As a rule, there is typically one Select team for every eight Fall program teams in each division.  Select teams will travel more than fall teams, as the region could play teams from Davis, Stockton, Winters, Rio Linda and Antelope (this will vary from year to year).
A higher level of commitment is expected from both the players AND the parents.  Select is for enthusiastic and motivated players. For the purposes of player development, a player is expected to regularly attend training sessions and games. Parents are also expected to participate in league organization, particularly in the running of the Area 2C & 2D Select Tournament (end of March) and Concord Cup (mid May) which Mt. Diablo Soccer is a Host.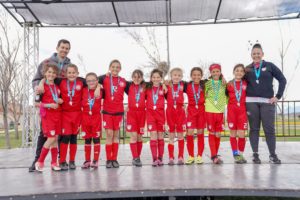 REGISTRATION
Tryouts for 2021-22 will take place on Sunday, October 17 & Sunday, October 24th 2021. Interested players should register for tryouts and submit a player application HERE. Coaches should submit a Coach Application HERE.
SUNDAY, OCTOBER 17th – Boatwright Sports Complex, Fields 5&6
| AGE DIVISION | TRYOUT TIME |
| --- | --- |
| 10U  Boys & Girls (2012 & 2013) | 12pm-1:15pm |
| 12U Boys & Girls (2010 & 2011) | 1:30pm-2:45pm |
| 14U Boys & Girls (2008 & 2009) | 3pm-4:15pm |
POSTPONED: SUNDAY, OCTOBER 24TH – Boatwright Sports Complex, Fields 5&6 – NEW DATE TBD
| AGE DIVISION | TRYOUT TIME |
| --- | --- |
| 10U  Boys & Girls (2012 & 2013) | 9:30am-10:45am |
| 12U Boys & Girls (2010 & 2011) | 11am-12:15pm |
| 14U Boys & Girls (2008 & 2009) | 12:30pm-1:45pm |
FEES
The 2021-2022 Select Fee will be $200. The fee offsets the cost of uniform kits (two jerseys, shorts, socks and a personalized warm up jacket), field rental fees (including training session under lights) and other incidental expenses. Players are expected to participate in several tournaments with the actual number based on the coach's preference and scheduling requirements. You can expect to participate in anywhere from 4-7 tournaments. The tournament registration costs will vary, but can run anywhere from $45-$60 per player per tournament. You should plan on an additional $300-$450 per player in tournament fees in addition to the player registration fee – these fees are collected separately from the registration fee. Additionally you will need to account for other incidental travelling costs such as gas, food, and lodging depending on the location of the tournament. Note: There are no scholarships offered for the Select season as this is an optional offering.