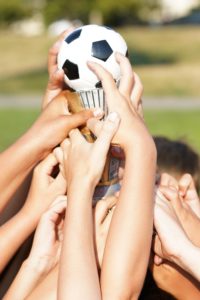 The results are in for the 2019 Mt Diablo World Cup.
Make sure to check out the MD Soccer Facebook page for photos of all the winners over the next few days.
Congratulations to all the winners and a huge thank you to all the volunteers who make our end of season tournament possible!
Many teams will now progress to the Area Cup next weekend, good luck to all who travel to represent MDSA.
| Position | Boys 10U | Girls 10U |
| --- | --- | --- |
| Winner | Germany | Chile |
| 2nd Place | Switzerland | Egypt |
| 3rd Place | Senegal | Argentina |
| 4th Place | Uruguay | Serbia |
| Position | Boys 12U | Girls 12U |
| --- | --- | --- |
| Winner | South Korea | Nigeria |
| 2nd Place | Poland | Tunisia |
| 3rd Place | France | Colombia |
| 4th Place | Netherlands | Belgium |
| Position | Boys 14U | Girls 14U |
| --- | --- | --- |
| Winner | Canada | Mexico |
| 2nd Place | Morocco | Jamaica |
| 3rd Place | El Salvador | Russia |
| 4th Place | | |
Brackets