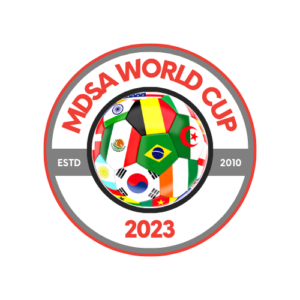 We have made some slight changes to the World Cup schedule for Saturday.  The girls games will start at 15 mins past the hour so we can play 35 mins each way with a 5 min half time break.
I know you have been playing between 9v9 and 11v11 this season; the World Cup has always been played as 11v11, and that is how the rules are written this year.  However, if both coaches agree to play less than 11v11 they can, but both coaches need to be in agreement before kick-off and let the referee know, and once you start with those numbers you should play the whole game like that.
We're aiming for a neutral center referee for every game but we will almost certainly need team refs on the lines so please let them know.
The top two teams in each division will be invited to the Area Cup.
Thanks for all your efforts this season so far and good luck this coming Saturday!