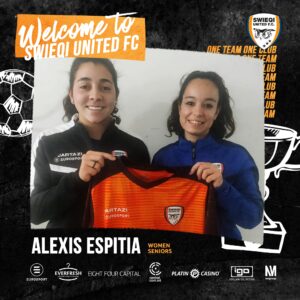 Alexis Espitia, a former MDSA player, is now playing professionally in Europe, after signing for Swieqi United FC, of the Maltese Women's First Division. Alexis plays forward wearing her long-time favorite number 30 jersey.
Her former MDSA coach Roberto Lopez, spoke to Alexis and her mom, Sally Bellamy, earlier this week.  Sally commented "This is the best gift, the best reward, to see her blossom. As parents we give up a lot of our time too. This was the greatest reward she could have given me."
Regarding her time at MDSA Sally said "Soccer got her through everything that she was going through, soccer was her happy place. Even in college there was no support. All those weekends she gave up were worth it. You put enough work into your craft, everybody's focused on vacation and other things, but Alexis practiced."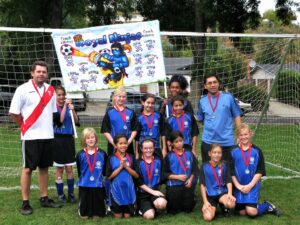 Alexis's soccer journey started as a U12 player on an MDSA Fall team in 2010, the Royal Ninjas, followed by a Select season and several club teams. She played soccer for Clayton Valley Charter High School and played for four years for Sonoma State University, where she was
CCAA's Offensive Player of the Year in 2019
.
I caught up with Alexis earlier this week from the Mediterranean island of Malta, about 50 miles south of Italy:
MDSA: What to do you think is the reason for your success in soccer?
Alexis: "I think the reason for my success in my soccer career was due to my mom always supporting me. She has always been my biggest advocate and would help me train. Another reason for my success would be how dedicated I was at a young age to perfect my craft. I looked forward to trainings and games. I always knew I wanted to play college soccer and then professional soccer. I knew these dreams required a lot of dedication to my craft, even when I felt like I did enough, I always did more."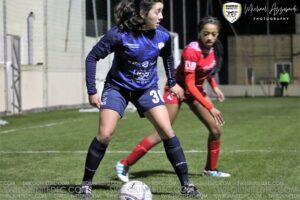 MDSA: How did your youth soccer experience help you get to where you are now?
Alexis: "My youth soccer experience [during my time at MDSA] greatly affected where I am today. With the help of Coaches Manny and Roberto I fell in love with the sport. I looked forward to every training session. Playing more than one game a day was so fun to me as I always wanted to win and find ways to be better."
MDSA: What are the differences between the professional game you are playing now and college soccer?
Alexis: "The speed of play. At the professional level there is a lot more dedication and hard work that you have to put into your sport."
MDSA: What would you tell any young girls playing soccer currently?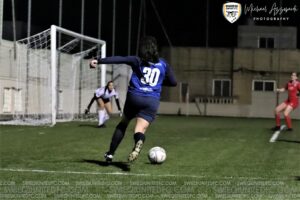 Alexis: "Don't give up. Always believe in yourself and fight to reach your success. Anything is possible if you are dedicated and work hard."
Alexis finishes by sending me a quote from Messi, her favorite player, and someone she would someday want to meet. The quote could just as easily have been said by Alexis as well, as it is how I remember her, in a nutshell:
You have to fight to reach your dream. You have to sacrifice and work hard for it. – Lionel Messi
Roberto Lopez