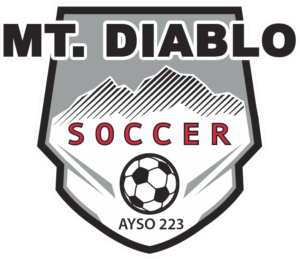 We are very excited to share the news of some upcoming changes to our Elite Program for our club-level competitive teams.
There have been many changes to the competitive youth soccer environment in recent years, and to maximize our teams' abilities to take advantage of these changes, we have developed a partnership with AYSO United East Bay and Diablo Valley Wolves (DVW) to enter into a new affiliation bringing club-level teams from all of these entities together under one banner.
This affiliation will bring together approximately 1,500 club players under the same NorCal Premier program and allow a complete soccer development pathway for nearly 5,000 local community youth soccer players. The affiliation gives the AYSO regional family in the Diablo Valley community access to a higher level of league play, including MLS Next, Elite Academy, NPL and Elite 64. The affiliation provides access to a large recreational program and player pool to DVW and a more robust player community to develop and grow. The affiliated programs will have over 80 USSF certified coaches that are committed to continuing to advance their coaching education. The affiliation also provides access for all players to a top-class curriculum based on the latest USSF coaching pathway and access to additional training fields and facilities on which to implement the curriculum.  
Along with 1,500 current competitive club players, the AYSO family has nearly 3,000 recreational players in programs in MDSA, PHMSA and Concord AYSO.  This will be the first time that a recreational to competitive player pathway exists for all players in the Diablo Valley region. This affiliation also creates one of the most comprehensive programs in all of Northern California. Programs will range from the beginning of a player's soccer playing days (AYSO Playground) to the pinnacle of youth soccer programs available in the country (MLS Next, National Premier League and Elite Academy).  
What Does This Mean For MDSA?
There will be no changes to the Mt. Diablo Soccer AYSO Recreational program, including Fall, Spring and Select Soccer. Fall 2022 Registration will open in the upcoming weeks; more information will be distributed when dates are confirmed.
Players ready to explore higher levels of competition beyond our recreational programs will now tryout together with players from all three organizations entering into this affiliation, enabling multiple teams to be formed in each age year.
Of highest importance to the Elite Committee Staff who have been part of this development is ensuring that AYSO values and philosophies remain paramount, and we are delighted that our players will continue to wear the AYSO badge while having access to wider options of playing levels and competitions. 
We value the role of every family in making MDSA and AYSO such an important part of our local community for over 40 years and we look forward to many decades more of providing world-class youth soccer programs together!
Kate Laverick
Regional Commissioner