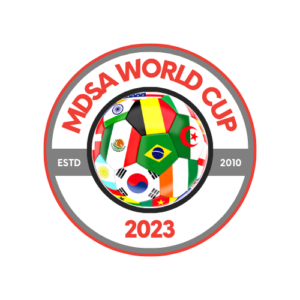 The World Cup is fast approaching with the first games scheduled for 10/14.
We will be hosting a Kick Off Meeting for coaches on:
Date: Monday, September 25th
Time: 7:00pm – 8.00pm
Venue: Mountain Mikes, 5358 Clayton Rd, Concord, CA 94521
I encourage every team to send at least one coach, especially if this is your first experience of the World Cup.  For returning coaches, we have made some significant changes to the format for B10, B12 & G12 due to the number of teams in these age groups, based on feedback from previous years, that I will explain at the meeting.
The World Cup section of the website has been updated to reflect this year's age formats and rules.
Hope to see you all at Mountain Mikes.
Pete
Pete Laverick
Tournament Director
pete.laverick@mdsoccer.org