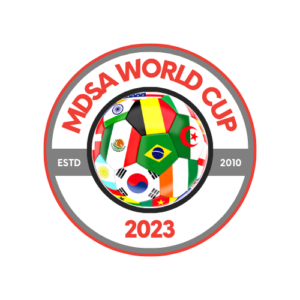 The group play phase of the World Cup culminated over the weekend and the Quarter Final schedule is now set.
Unfortunately we have 5 teams that did not achieve the required World Cup Ref Points in order to progress to the knockout phase of the tournament.  I hate to see teams miss out because of this rule, but it is a necessary rule in order to ensure we have enough volunteer referees for the season.
The teams that miss out due to Ref Points are noted on the Schedule & Results page, and Cameroon elected not to play next weekend.  There will be a final Ref Points report circulated this week.  If you believe there are any ref point errors please let me know.
The quarter final schedule for Saturday is (home team is listed on top):
All B10U games are at Boatwright next weekend.  We have neutral center referees already assigned but we would also like to have neutral assistant referees if possible.   Quarter Finals are 25 minute halves, and any tied games go straight to Penalty Kicks.
After we wrap-up the fall season at MDSA we encourage all talented and motivated players and coaches to consider the Alliance Program (formerly known as Select).  Tryouts information will be available later this week.
Thanks for all your efforts coaching this season and good luck to those who remain in the tournament next weekend!