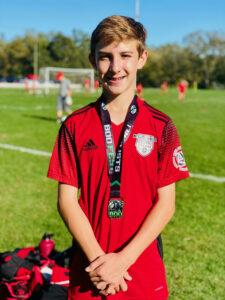 Cayden Baker, a member of the MDSA Storm 2009B team, has been selected to represent California (North) at the upcoming 2022 US Youth Soccer ODP West Championships, part of US Soccer's Olympic Development Program, the first active MDSA player to receive this prestigious selection.  Cayden made the final 22 players after a tryout process that lasted more than 5 months.
A Clayton resident, Cayden has been with MDSA since he was eight years old, starting in the 10U Fall program, progressing through Select and being team captain of  MDSA Storm Elite team for the past four seasons.
"Cayden is not only a fantastic natural soccer talent but someone who loves competing.  I think he'd play three games of competitive soccer every day if he was allowed to.  He's a problem for every defender he plays against with his exceptional balance, lightning pace and ball control.  He's also developed an excellent work ethic and a willingness to chase back, his defensive abilities are outstanding" commented MDSA Storm Coach Pete Laverick.
The Olympic Development Program is a national process for identifying and developing the best youth soccer players in the country. The process promotes players from state level to the U.S. National Teams, which represent the United States in international competitions, such as the Youth World Cup and the Olympics.
Cayden's first games for California (N) will be in Phoenix, AZ on January 7th – 9th, 2021 and everyone at MDSA wishes him the best of luck!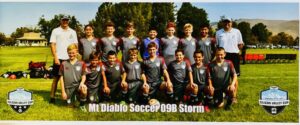 Cayden (front row, 4th from right) with MDSA Storm team this season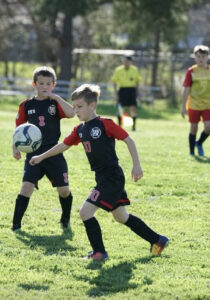 Cayden in 10U Select action in 2017